Trend Micro Email and Collaboration Security Solutions

Stop phishing, malware, ransomware, fraud, and targeted attacks from infiltrating your enterprise
The most advanced blend of cross-generational threat defense techniques
Since email is the attacker's top choice for ransomware and targeted attacks, you need the best email security available to protect your organization. Trend Micro uses the most advanced blend of cross-generational threat defense techniques with proven methods to find more phishing emails and malware. Our email solutions work with Trend Micro Apex Central™ for central management and threat sharing with other security layers to improve your visibility and overall protection.
Choose from a broad range of leading email and collaboration security solutions
Cloud solutions:
On-premises solutions:
The #1 attack vector requires the most comprehensive defense
To stop widespread phishing attacks, you need security that examines all aspects of the attack. We provide:
Business email compromise (BEC) detection technology based on artificial intelligence to find email scammers impersonating executives
The only email solution with machine learning-based anti-malware to quickly find the most unknown threats
Sandbox detonation for further behavioral analysis
URL analysis during transit and in real time when a user clicks a link
Stop ongoing attacks before damage occurs
It is imperative to detect and stop attacks already in progress before it's too late. In two-stage attacks, threat actors send phishing emails within your organization using a previously compromised device or login credential. Trend Micro uniquely provides advanced threat and BEC protection for internal email on MicrosoftOffice 365, Microsoft Exchange, Gmail, or IBM Domino.
Central visibility and threat sharing
Trend Micro shares threat intelligence between security layers to rapidly respond to emerging attacks. When incidents occur, we address threats by scanning stored mailboxes and collaboration services for malware or indicators of an attack. And integration with Trend Micro Apex Central gives you user-centric visibility across endpoint, web, and email security.
Collaborate more confidently
Whether you need to comply with PCI, HIPAA, or local regulations, Trend Micro integrated DLP has over 200 templates to simplify setting up and managing compliance initiatives. Manually scan mailboxes and collaboration services to discover compliance data and assess your risk. DLP policies automatically encrypt emails containing sensitive data.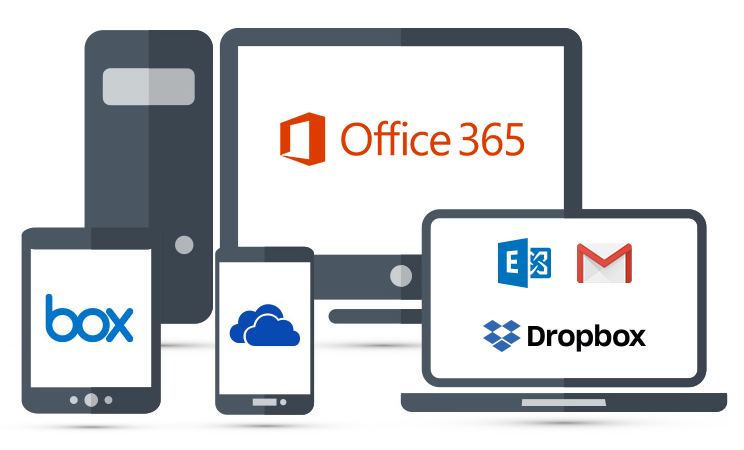 ---