Trend Micro™ Worry-Free™ Services Advanced

Cloud-based, enterprise-grade protection for business devices and email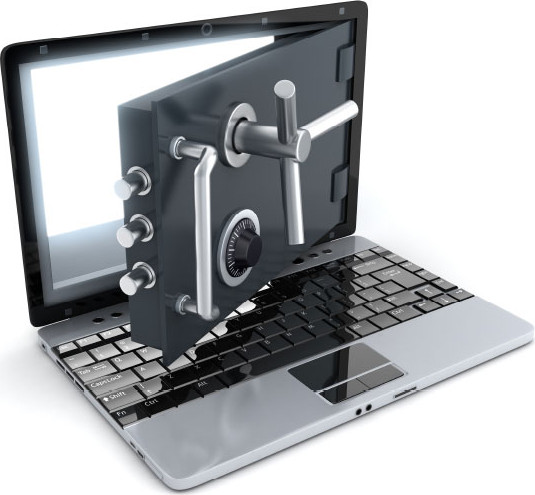 Trend Micro Products
Worry-Free™ Services Advanced
Get a Quote!
Overview:
Centralized control with comprehensive device protection
Trend Micro Worry-Free Services Advanced provides cloud-based, enterprise grade security designed specifically for businesses, with centralized control for your Windows, Mac, and mobile devices. The management console allows you to manage your multiple device platforms with one online console, so you can access it anywhere.
Save time and reduce efforts
Worry-Free Services Advanced sends automatic updates so you can focus on your business instead of your security applications. You can enforce your security policy to employees anywhere—whether they're in the office or at home—and affordable pricing and annual subscription billing makes your security truly worry-free.
Stay ahead of advanced targeted attacks
Targeted attacks, like ransomware, are blocked at the email gateway which prevents them from ever reaching your users. This means they won't have the chance to click on a malicious link or open a spear phishing email. In just a short 30-day snapshot, Hosted Email Security blocked more than 1.4 million emails that contained ransomware.
Key Features:
Advanced threat protection
Worry-Free Services Advanced, powered by XGen™ security, infuses high-fidelity machine learning with other detection techniques for the broadest protection against ransomware and advanced attacks. Protect devices on or off the network and optimize performance by applying the right protection technique at the right time.
Email and collaboration protection
Hosted Email Security is a no-maintenance-required solution that delivers continuously updated protection to stop spam, malware, spear phishing, ransomware, and advanced targeted attacks before they reach your network.
Cloud App Security enables you to embrace the efficiency of cloud services while maintaining security.
Ransomware protection
Worry-Free Services, powered by XGen™, blocks ransomware and its latest variants, including WannaCry.
High-fidelity machine learning analyzes files before execution and during runtime for more accurate detection
Behavior monitoring detects suspicious behavior, such as the rapid encryption of multiple files
Real-time web reputation determines if a URL is a known delivery vehicle for ransomware
Cloud sandboxing provides in-depth analysis of email attachments and URLs
Maintenance free
Worry-Free Services Advanced, powered by XGen™, is hosted in the cloud and maintained by Trend Micro which means you'll never have to apply a hotfix, patch, service pack, or upgrade ever again. We ensure that you always have the most up-to-date protection so you can focus on your business, and let us focus on securing it.

System Requirements:
Operating Systems:

Clients

Windows XP, Vista, Windows 7, Windows 8, Windows 8.1 x86/x64 Mac Clients: Mac OS X Snow Leopard™, Leopard™, Tiger™

Windows Servers

2003, 2003 R2, 2008, 2008 R2, 2012, Small Business Server 2003, 2003 R2, 2008 & 2011, Storage Server 2003, 2003 R2, 2008 & 2012, 2012 R2 x64, Home Server 2011, Server 2008 2008 R2, Essential Business Server 2008, Server 2012 Essentials

Mac Servers

OS X™ Mountain Lion 10.8 or later, Mac OS™ X Lion 10.7 or later, Mac OS X Snow Leopard™ 10.6 or later, Mac OS X Leopard™ 10.5.7 or later, Mac OS X Tiger™ 10.4.11 or later, Mac OS X Mavericks 10.9

Mobile Security (Advanced version only)

iOS 3.0-6.1 (4.3-7.0), Android 2.2-4.2, Windows 7.0-8.0, BlackBerry 7.0-10.1

Email Servers (Advanced version only)

Exchange Server 2003 SP2, 2007 SP1, 2010 SP 1, 2 and 3, 2013

Processor:

Clients

Intel Pentium x86 or compatible; x64: AMD64, Intel EM64T (clock speed varies depending on OS)
Security Server: Conventional scan mode: Intel™ Pentium™ 4 or higher; Smart Scan mode: Intel Core 2 Duo™ or higher recommended

Mac

PowerPC™ or Intel™ core

Security Server

Conventional scan mode:
Intel™ Pentium™ 4 or higher

Smart Scan mode:
Multiple processors or multi-core processor

Email Server

1GHz Intel Pentium x86 or compatible; 1GHz x64 (AMD64, Intel EM64T)

RAM:

Clients

256MB; 512MB recommended

Security Server

Smart Scan mode: 1GB; 2GB recommended

Conventional mode (x86): 512MB; 1GB recommended

x64 (Smart and Conventional): 1GB; 2GB recommended


Windows EBS 2008 or SBS 2008 (Smart and Conventional): 4GB, 8GB recommended




Email Server

1GB

Disk Space (8.5GB total):

Clients

450MB

Security Server

5GB (not including Agents)
Email Server: 1.5GB
Documentation: